Relaxation with Markus Heimpel from Penny Brohn UK
This half hour practical exploration is aimed to help you to find ease and relaxation, to connect with your body and felt sense, to give respite from the focus of the zoom sharing sessions of the conference.
Markus Heimpel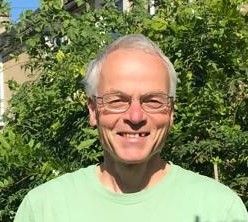 Markus has been practising and teaching Shiatsu therapy for 25 year and has been working for Penny Brohn UK for 11 years as a Shiatsu therapist and course facilitator. His approach to relaxation is body based, finding connection through self - touch and movement expression to connect to the felt sense, to ease tension and develop a sense of self care and well being.