Ticking Off Breast Cancer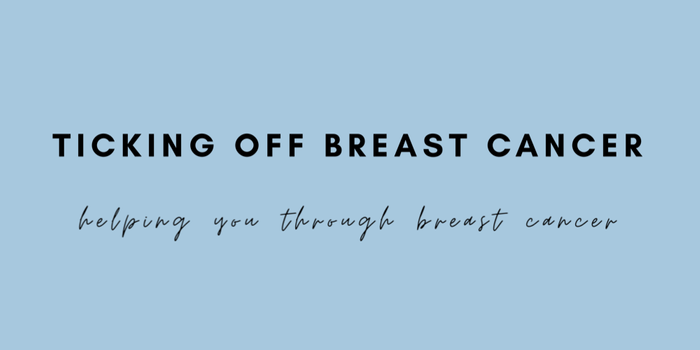 Ticking Off Breast Cancer is a website and community for anyone going through breast cancer treatment or moving forward after finishing treatment.
Within the Sara Liyanage has aimed to provide practical advice for men and women standing at the edge of the breast cancer precipice not knowing which way to turn (and for their partners, families and friends who would like to know how to help). It is for anyone with any stage of breast cancer. Some sections will be more relevant to people with primary breast cancer, and others may be of more interest to people with secondary breast cancer. Everyone is welcome.