Maggie's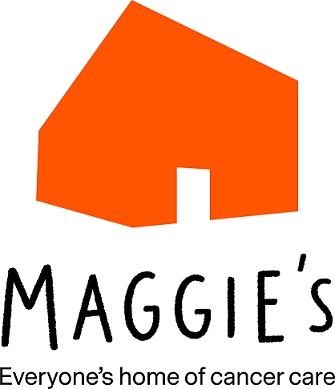 Maggie's offers the best possible support free to anyone with cancer and their families who walk through their doors. There are centres alongside NHS hospitals and they can also provide support online.
They help people take back control when cancer turns life upside down, with professional support for anything from treatment side effects to money worries.
All of their support is free and you don't need an appointment or referral – just walk on in.
They know that when you're diagnosed with cancer you need much more than just medical treatment.
You might need information about how treatment will affect you; emotional support and practical advice; a place to go where you can meet and talk to people who are going through the same things.
There with you
They are there for anyone with cancer and their family and friends, whatever kind of cancer, and whatever stage they're at.
All their support is free, and no appointment or referral is needed.
There's also no time limit on their support, they are there for as long as they're needed.
Professional support
Maggie's isn't part of the NHS – they are an independent charity – but their centres are beside major cancer hospitals across the UK and they have excellent relationships with their partner hospitals.
Many of their staff are NHS-trained and all of their Cancer Support Specialists have expert knowledge about cancer and treatment.
Their centres also have psychologists and benefits advisors who are available for anyone with cancer and those close to them. They also work with experts who provide exercise groups, yoga, nutrition advice and much more.
How does Maggie's help?
Their workshops, courses, one-to-one and group support help people to change the way they live with cancer.
They focus on the things that really make a difference, like money worries, help with stress and depression, managing side-effects and relationship and family support. Their support has been shown to improve physical and emotional wellbeing and to help people take control when cancer turns life upside down.
Understanding every person's individual circumstances is central to what they do and means they can guide them to the support that will help them the most.
Their cancer support is evaluated regularly, and is informed by external research findings, their own research and advice from external reviews.
A friendly space
They work with some of the best architects in the world to design their centres because they know that light, colour and a connection to nature can help people to feel better.
Every Maggie's is thoughtfully designed to be calming and welcoming; a place to escape from the clinical environment of the hospital. There are no reception desks and no clocks; instead, we have comfy sofas and plenty of time.
Their centres have large open spaces for group activities and a kitchen table to chat to other people. They also make sure there are plenty of peaceful corners for quiet moments and a chance to gather your thoughts.