Helixor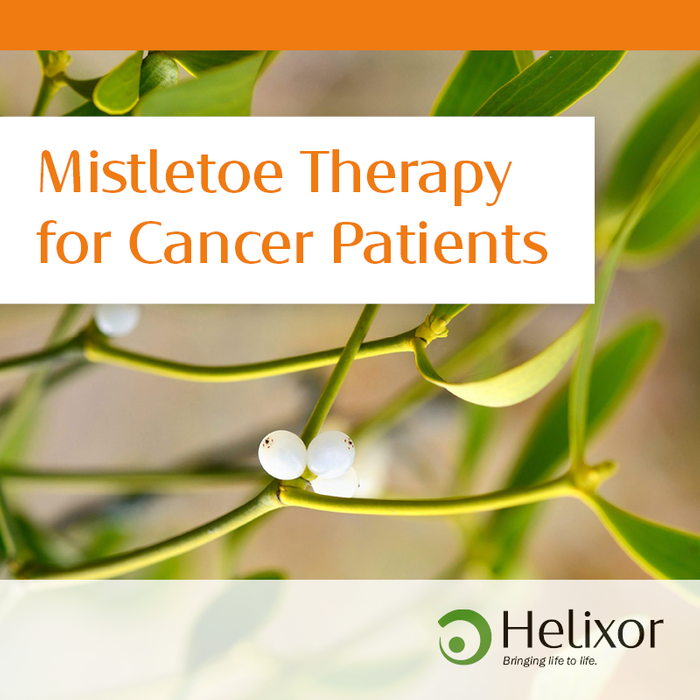 Helixor Heilmittel GmbH is a German pharmaceutical company focused and committed to one mission: improving the quality of life of cancer patients. We do that by manufacturing and distributing medicinal products from extracts of mistletoe (Viscum album) and two species of hellebore (Helleborus niger and H. foetidus). We aim to offer cancer patients well-researched natural products to improve their quality of life, decrease side effects of conventional cancer therapies, and extend their life expectancy. We look forward to shaping a brighter future for cancer patients. Join us!
Mistletoe cancer therapy is appropriate for almost all tumor diseases. You can start using mistletoe at any time – before or after surgery, as well as before, during, or after radiation, chemo-, hormonal, or antibody therapies.
You need a doctor for prescribing, initiating and monitoring your mistletoe therapy. The mistletoe extract is injected subcutaneously (under the skin). After briefing by your doctor, you can administer the mistletoe injection yourself, or ask a caregiver to do it. If you have any questions or look for doctors familiar with mistletoe therapy, please contact our medical advice.
Connect!
Enquiries can be directed to sales@Helixor.de
Helixor FREE of charge Medical Advisory Service