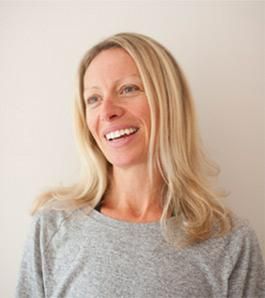 Lizzy Davis
Cancer Exercise Specialist and trained oncology nurse
United Kingdom
Qualified as a nurse in 1995 and swiftly moved into the speciality of Oncology at the Royal Marsden Hospital, London. It was here that I furthered my career by achieving a BSc Degree in Oncology Nursing whilst working on both the wards and the High Dependency Unit.
When I began my nurse training in the early 90's I knew very early on that Oncology was a path I would follow. Twenty-three years later that path has rewarded me so much knowledge and wisdom from the many people I have had the privileged to work with.
When I watched my mum deteriorate so quickly after her lung cancer diagnosis, I knew then the importance of maintaining functional capacity and was baffled as to why more wasn't being done to ensure this.
I developed CanExercise to help support those going through a cancer diagnosis and to shift the mindset of 'rest is best'. Thanks to incredible research, exercise can now be hailed as a synergistic medicine, one that has the potential to dose the body with so many anti-cancer benefits – and one that comes with very few, if any, side effects. A cancer diagnosis and cancer treatments are like no other extreme endurance event. One would never imagine embarking upon an Iron Man without adequate preparation and recovery.
We live in a culture of rapidly growing sedentarism, having out-reached so much of our daily movement to the world of technology and convenience. But this is not compatible with our DNA – our human biology. We need to 'reclaim' this by finding ways to replenish our bodies and minds with nutritious movement, to promote better health outcomes and a more protective life.
Exercise, movement, physical play, can bring not just strength, stamina and flexibility, but determination, hope, new beginnings and transformation too.