The Cancer Revolution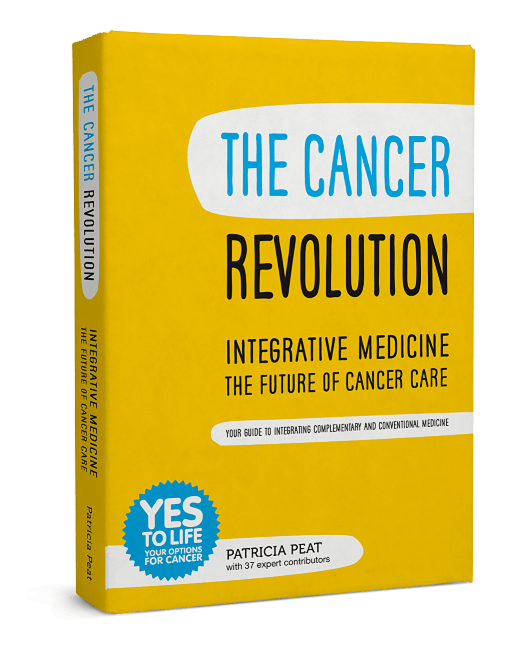 The Cancer Revolution, packed full of resources and information on Integrative Medicine and written by Patricia Peat and 37 international experts contributors, has its own website. The Cancer Revolution represents the fruition of a long-held dream to pull together the best information on the broadest range of approaches to cancer; to introduce the public to a revolutionary way of looking at cancer: Integrative Medicine.
It is hoped that this book will act as a catalyst for individuals to empower themselves, to discover strategies to improve their prospects and quality of life and to become part of a revolution that promises to change the experience of cancer treatment completely.
Profits from the sale of the book will come to Yes to Life to help us directly support people with cancer to take an integrative approach.