How to Live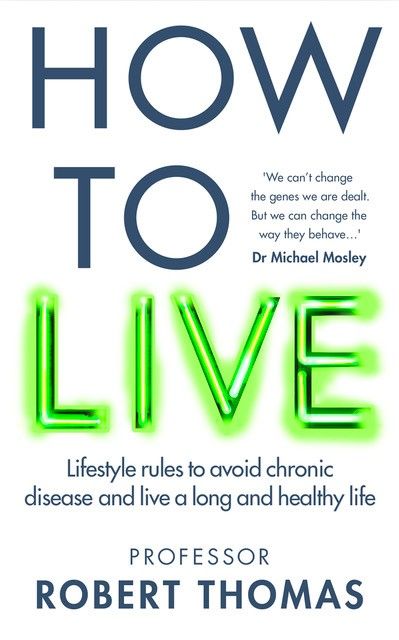 In How to Live, published September 2020, Professor Robert Thomas, one of Britain's leading oncologists and an expert in integrating nutritional and lifestyle strategies into cancer treatment, gives us effective, scientifically proven advice about everything from diet and exercise to sleep and skincare.
Thomas demystifies cancer and other chronic diseases by explaining how they develop in our bodies, what we can do to mitigate against damage, and how simple changes to our diet and routine can prevent our biggest killers, from heart disease to diabetes.
This is a health bible for life. Whether you are in your 20s or 70s, it will help you to empower your body against aging and degenerative disease and live at maximum strength.
This book empowers readers by bringing together ground-breaking science usually trapped in academic circles into an accessible, practical guide. It will give you the tools and knowledge to change your life for the better: it is a comprehensive overview that can be dipped in and out of and digested at your own speed.